Toyota Turbo Diesel Tuning.

Are you looking for more power, torque and better MPG for your Toyota TDi? Then look no further.

Our Toyota diesel performance chips and Toyota remapping via the OBD port will dramatically improve your cars performance and improve your MPG! Guaranteed.
Here at Evolution Chips we specialise in Toyota turbo diesel tuning and we also supply Toyota diesel performance chips for the older vehicles that cannot take advantage of our Toyota remapping service via the OBD port.
All our Toyota turbo diesel tuning, Toyota remapping via OBD port and Toyota diesel performance chips calibrating is done in house by the company owners every time. We personally pride ourselves in recalibrating Toyota management systems without spoiling any of the principle reasons for buying a Toyota turbo diesel powered vehicle in the first place. We believe that the key selling points such as their fabulous low down tractability, their reliability and of course the all important fuel economy should never ever be compromised and indeed as professional engine calibrators we know it need not be.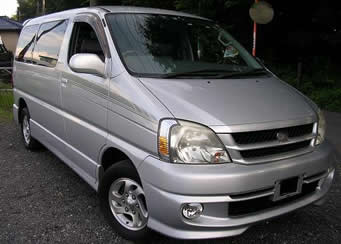 Our aim when creating Toyota diesel performance chips, performing Toyota remapping via OBD port or indeed carrying out any form of Toyota turbo diesel tuning is always to gain the perfect mix of increased power and torque whilst affording the Toyota TDi driver some incredible fuel economy improvements at the same time.





Of course we retain all the safety parameters originally programmed into the Toyota TDi engine management system by Toyota so as to protect your engine and drive train from damage. Many other so called Toyota TDi calibrators remove these features as they do not know how to do the job properly so take shortcuts.
Our guaranteed Toyota TDi power gains and guaranteed improved fuel economy are achieved by very careful matching of parameters such as boost pressure, fuel delivery rates & pump timing along with adjustments to maps that electronically limit torque, throttle response and top speed. All this information in your Toyota TDi ECU calibration file is carefully optimised to our exacting standards and then programmed back into your ECU and the vehicle comprehensively tested before we allow you to take the vehicle away with a lifetime warranty on the product, your improved fuel economy guarantee and a 7 day no quibble money back trial period. Every single time we recalibrate a vehicles ECU we will be optimising the calibration from your own car, we never install a calibration from anyone else's, unlike some others out there.
An Evolution Chips Diesel Remap Will Give You The Following Gains:
| | |
| --- | --- |
| | More Horsepower. |
| | More Torque. |
| | Improved Throttle Response. |
| | Smoother Power Delivery. |
| | Safer Overtaking. |
| | Guaranteed Better Fuel Economy. |
And potentially the following options too:




In most cases your vehicles ECU will be reprogrammed using the latest flash remapping technology meaning that we can send the new calibration into the ECU via its on board diagnostics port. This means we don't have to even remove your ECU from the car and there are no external signs of tampering or parts added to the vehicle whatsoever. The perfect remapping solution.
When You take Your vehicle Away, You Will leave With:
We have built an enviable reputation in the Toyota remapping and Toyota turbo diesel tuning business and as a result of our confidence in our abilities we are offering a 7 day no quibble trial period so that you can try before you commit your money. Once you have committed to the purchase you get lifetime warranty on the product itself and we do of course also guarantee that you will get more power, torque AND improved fuel economy from our Toyota turbo diesel tuning.

If you are worried about insurance, don't be. We are backed by one of the UK's leading performance car insurers who are happy to quote all Toyota's that are modified by an authorised Evolution Chips agent at the same price they would have paid for a standard unmodified example. Often this is cheaper than you are paying now!


Prices vary slightly depending on the installers labour rate, but with a RRP of only £359 including all parts, labour and vat, can you afford NOT to have your Toyota TDi fitted with an Evolution Chip? Our head office is in Lancashire, but we have a large network of installers all capable of installing our products into your Toyota. Find your nearest installer here.


As a final note, please, before buying any Toyota diesel performance chips or having any Toyota remapping done, please take a look at our "Remap buying considerations" page to ensure you don't fall into the trap of buying from a Toyota turbo diesel tuning company that may damage your vehicle. As a professional, well regarded and established company that have been supplying the retail and trade with optimised Toyota ECU calibrations for over 9 years, we have seen all the tricks in the book from those Toyota turbo diesel tuning companies less trustworthy than ourselves and genuinely hate to see people lose their money or have their vehicles damaged, yet it still happens every single day around the country. Please take care out there, don't be fooled by glossy web sites and low prices. This is a high tech industry that requires both heavy investment and technical ability.
Please use the product database below to see what we can do for your Toyota turbo diesel.